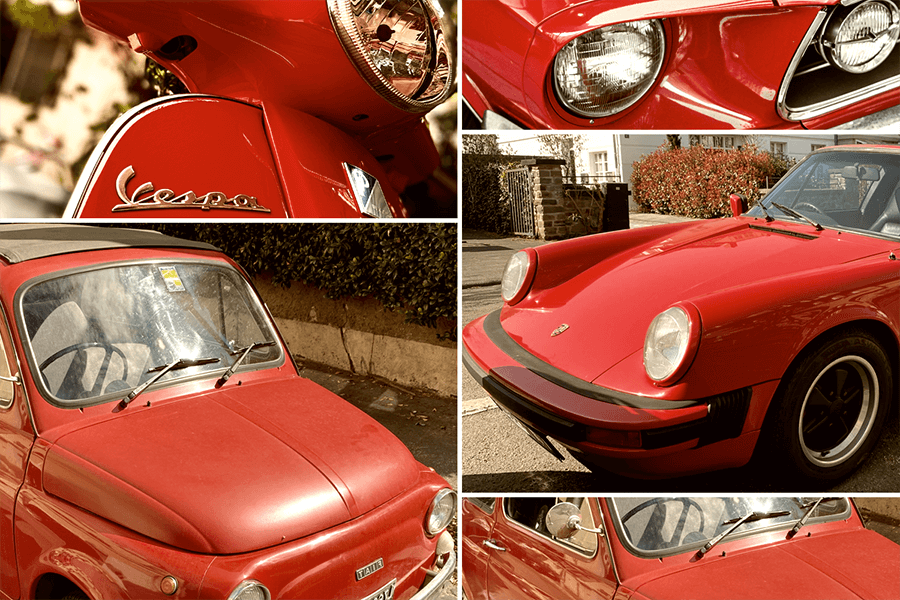 Dash cams, OBD2 diagnostic tools, car wax – the list of products that customers contributed this year is long. Both current innovations and popular, established candidates were scrutinised to find out which investments are really worthwhile – and which products should be avoided. There are always a few products that are particularly memorable because they achieve exceptionally good test results, are particularly innovative or solve everyday problems. Carfixbook.com authors are close to discuss which accessories made particularly positive impressions this year and chose their "Author's pick" at the same time. All winning products can be seen here:
Proper care of the paintwork is essential for every car and tuning fan. In this context, the Shine Armor brand's Fortify Quick Coat is very honest there. But what is this spray wax anyway? According to the manufacturer, the product is a "professional grade detailer that washes, shines, and ceramic coats in one application!" In this respect, Shine Armor's Fortify Quick Coat truly is a car cleaner that can be used universally on various surfaces. This means that the car all-purpose cleaner can be used not only for car washing, but also as a detailer for more shine in the paintwork and as a sealant with ceramic properties.
If you look at the test reports on the manufacturer's website, you will quickly be convinced of the positive properties of the car care product. The reviews of Shine Armor's Fortify Quick Coat are consistently positive. Some reviewers support the positive test results with photos and praise, among other things, the easy application, the high gloss or the long-lasting seal. The product also has mostly positive reviews on Amazon. At the time of writing, Amazon reviewers gave the Shine Armor Fortify Quick Coat 4.3 stars out of 5 out of a total of 72,091 global reviews.
In the test of eccentric polishing machines, the Makita machine not only stood out due to the excellent test result – it managed to deliver by far the best polishing performance in the test and was able to position itself in first place thanks to its very good handling. It offers another special feature: The Makita PO5000C allows you to switch between eccentric and rotary operation. This makes it suitable for both beginners and polishing professionals. And you basically get two polishing machines for the price of one. This inspires the testers and also earns it the Tital "Author's pick". The same with the car wax above, Makita PO5000C has a good customer's rating on Amazon.
When we had some dive into the details and testing results, further is what we were collected. The oscillating disc of the PO5000C has a moderate diameter of 125 mm. Its oscillating circuit reaches a width of 5.5 mm, which is well above the value of its series colleagues. This enables a particularly thorough surface polishing without unsightly scratches. As with most of the comparison models, the K value of the vibration is also 1500 mm.
Anyone who drives an older car with plastic bumpers or other panels knows the problem: the color fades over time. This makes the car look unkempt. With the plastic refresher from Car Guys, black, faded plastic parts can be upgraded again. The product impresses with its ease of use and, above all, a very good result: the plastic parts are jet black again and look like new. Car Guys Plastic Restorer PR-8OZ is therefore a real insider tip, especially for classic car drivers.
Transcend's dashcam manages to snag the title of "Author's pick" because we're not getting just one dashcam here, but two in one. Well, a dual dashcam filming front and back is nothing special, but in this case they are two cameras of equal value. With dual dashcams, you usually have to accept that one of the cameras films worse – here both are equal. Theoretically, both cameras can be used independently of each other. In addition, the Transcend DrivePro 620 scores with easy operation and high recording quality.
Many drivers think navigation devices are no longer up-to-date in the age of modern infotainment and smartphones – not true, because the devices are still among the most popular accessories. New to the market this year: The Tomtom Go Discover. It is not only impressive with very good (real-time) navigation, but above all with a special feature that sets it apart from others: The Go Discover is reduced to the essentials and does not have any frills such as hands-free kits or music players. This makes it the perfect retrofit navigation system for modern cars that are well equipped in terms of infotainment, but have some catching up to do when it comes to navigation systems.
DAB+ reception has been mandatory in new cars for a year, but most cars on the road still have to get by without the digital radio standard. With a DAB+ adapter like the Pure Highway 600, anyone can get digital radio in their car. In the test of eight DAB+ adapters, even the simpler Pure Highway 400 was able to be in the top-list with its simple operation and good reception. In addition, it is also a real upgrade for older cars, as the adapter can not only receive DAB+, but also Bluetooth signals from the mobile phone, enabling hands-free calling, for example.
The Launch CRP129E is an official North American version of the award-winning Launch 129 EVO model in Europe in the OBD2 diagnostic device test. Only the Launch could really help more satisfactorily being in a semi-professional class, than some of the thousand-dollar professional diagnostic tools. And it is even more user-friendly with the absolutely intuitive operation. Since it won the authoritative competition in the test and got a high 4.4 of 5 customers rating on Amazon at the moment of writing an article, it now deserves the title "Author's pick of the Year" all the more. Find some more diagnostic tools for car from this page.
The CTEK CT5 Time To Go is nothing new when it comes to car battery chargers, but the jury voted it "Author's pick of the Year". No wonder, the charger does a very good job and was able to score top marks in the car battery charger test for the second time in a row. It is not only easy to use and offers many functions such as a trickle charge function, there is also a regeneration stage that is intended to help damaged batteries regain their old freshness. The CT5 is a fast, multi-mode charger which has non sparking, and meanwhile, at the moment of writing of the article, it has a high satisfaction customer's level 4.6 out of 5 on Amazon.
Anyone who screws screws knows the problem of round screw heads. Nuts, conventional ring spanners and even more open-ended spanners slip through without stopping. There is often not enough space for grip pliers, the inert gas device has just been lent to a friend and drilling out doesn't always work in crooked locations either.
The Kunzer company now offers a five-piece special ring wrench set with wrench sizes from 6 to 15 millimeters, with which screw heads that are up to 85 percent worn can be turned. Even worn screws can be loosened with it – as long as the shank does not tear off. The 7SLS05 kit comes in a roll-up case and can save you a great deal of time and tantrums from stuck, stripped screws.
This box is staying apart from the rest with a lasting idea. Because the Dometic SC 30B box consists partly of recycled material: the outer material is made of organic composite material and is therefore particularly environmentally friendly. In addition, the cool box impresses with its easy handling, low weight and good cooling performance.
If you also want to protect your car with a steering wheel claw, you should rely on the Heyner Wheelblock Pro. It is the only model that could not be cracked by a professional – all other devices give in sooner or later. Thanks to the combination lock and stable material, thieves would have to use a flex here to crack the claw – far too conspicuous. Added to this is the quick and easy installation, which makes Heyner by far the best product in this area and thus also the "Author's pick of the Year".
Glossy paint can dazzle not only laypeople, but also professionals. For what lies beneath the polished, hidden in the outer layer is not always immediately apparent without tools. Coating gauges give it away. Coating thickness gauges have been used professionally for decades, and no vehicle appraiser can do without them. But private classic car fans are also increasingly equipping themselves with them so as not to be fooled when buying classics.
The main Q-Nix 5500 benefit covered in the most precise measurement results on a total of 29 control and specially made measurement surfaces. It's quite hard to find a measuring device that provides such precise readings. In addition, it is very easy to operate with just one button, is easy to read and has a high-quality finish. If you are using a variant with an external three-millimeter dual probe, the device costs $880 – in view of the quality and measurement precision offered, this is money well invested. Because it can protect against bad purchases, the consequences of which can be significantly higher financially. The Q-Nix 5500 performs excellently, especially with classic car appraisals – and is Author's pick of the Year in General.
We do an efforts to find, research and recommend the best products. So, we may receive commissions from purchases that you make after following the links in our product reviews.
You may also be interested in: