Having made a sizeable investment when purchasing the car of their dreams, every car-owner would like to protect their asset's resale value and keep it looking as good as new. Professional detailers advise that the best way to protect a car's exterior appearance from the elements and environmental hazards is to regularly wax using the best car wax.
Applying car wax is the finishing touch that rounds off any car wash by enhancing the exterior appearance through:
Protecting the paint-finish from the sun – the thin protective coat of wax left on the car's paint, forms a barrier that prevents oxidation and fading caused by the sun's rays – similar to how sun-block shields the skin from damage.
Retaining a showroom gloss-finish – a well-applied film of wax will leave the car with a glossy, mirror-like finish. Wax at a micro-level removes swirls, minor defects and scratches from the clear coat of the vehicle, thereby bringing out the car's color and shine.
Preventing water marks – as water-droplets evaporate from the painted surface they leave behind salts and impurities that mark the paint. A waxed surface ensures the cohesion within the water-droplet is greater than the adhesion to the surface, thus the water will form beads that roll off the surface without leaving any residue.
Shielding the paint from contaminants – while a waxed surface cannot stop contaminants, such as industrial fallout and tree sap, from sticking to the surface it does make for easier removal before the paintwork is permanently damaged.
Before deciding which of the many products available on the market might be the best car wax for the application, it is important to understand the different types and forms of waxes available: which is where this guide comes in. We examine the different types of car waxes available, and take a look at the key features of each, as well as suggesting brands and products that lead the way.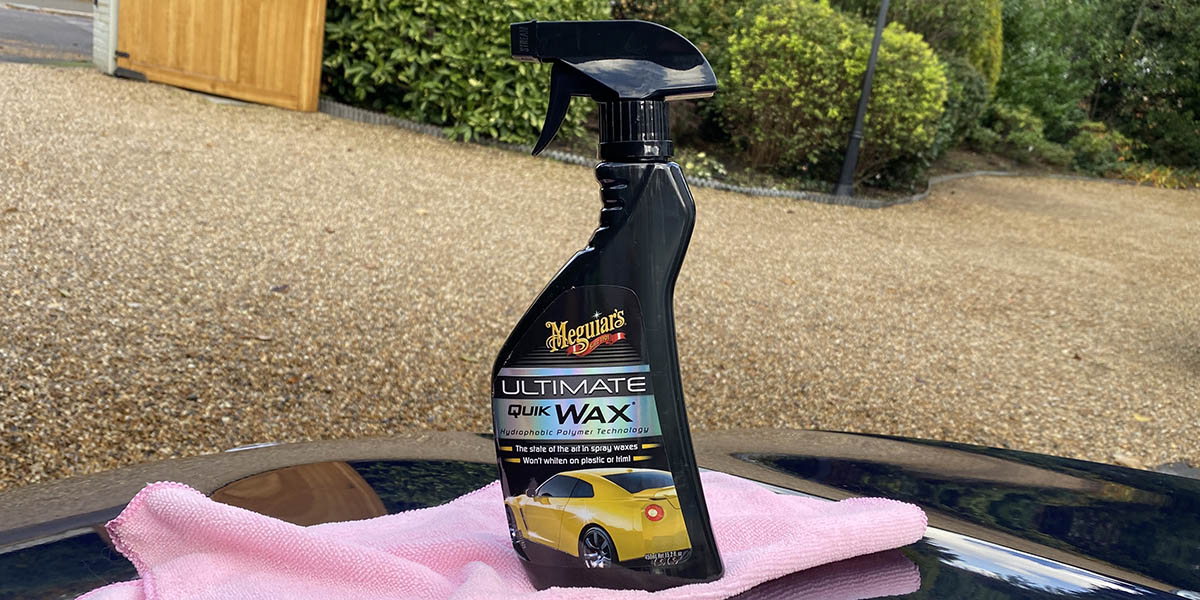 For over a century, Meguiar's has been a brand which is devoted to providing car lovers with sophisticated and state-of-the-art formulations that beautify the appearance of cars. They provide car care products both for the interior and exterior of cars and this hybrid ceramic liquid wax is one of such. It boasts of containing the latest advanced hybrid Si02 technology. It also has an excellent water beading action. 
One of the important factors to be considered when going for a liquid wax is how long-lasting its effects are. The Meguiar's G200416 hybrid ceramic liquid wax offers long-lasting protection against harsh conditions. It is also very easy to use. 
It is important to note that before you make use of this liquid wax, it is best that your car is freshly washed. You do not have to worry about white stains on what you use to apply it. It dries clear and leaves no white residue behind. Also, do not make the mistake of applying it too heavily on your car's surface. This only elongates its drying time and makes the wax harder to remove. Apply moderately for maximum effects.
This is another interesting liquid car wax option from Meguiar's brand and it has a lot of interesting features to offer. It provides a depth of color, durability, total synthetic protection and smoothness. Like the previous liquid wax option, the Meguiar's G18220 ultimate liquid wax offers long-lasting protection and creates a mirror-like reflection that provides color depth. This liquid wax is also very easy to apply and remove and does not stain unpainted areas white. It also ensures that water does not wash off your car paint but rolls off it.
Next on the list of interesting things this liquid wax for cars has to offer is its safety and flexibility. It is safe to apply on all clear coats and glossy paints. It can be applied with the hand or with the use of a polisher. For example, Meguiar's MT300 dual action polisher. Like the Meguiar's G200416 hybrid ceramic liquid, the Meguiar's G188220 ultimate liquid wax has to be applied on a vehicle freshly washed to achieve maximum results. Ensure that you feel the wax to see if it has bonded contaminants. If it does, get rid of these bonded contaminants until it is smooth and easily applicable.
Meguiar's has a smooth surface clay kit that helps you with ridding the wax of bonded contaminants. Do not apply the wax heavily for maximum results. Also, ensure that you make use of a clean and dry microfiber towel in removing the liquid wax after about 3-5 minutes.
This is a very interesting spray wax option as it offers more versatility. Apart from being used on paint, it can also be used on glass. This interesting product is designed to be applicable on all exterior surfaces and offers the same shine and protection qualities in little or no time. Turtle Wax Ice Spray is suitable for all automobile paints and avails excellent water beading. It also has in it UV protection that protects surfaces from fading that comes with exposure to the sun. It also provides a streak-free shining effect and can be applied under the sun or under a shade.
The Turtle Wax T-477 Ice Spray Car Wax contains ingredients that enhance easy application and keeps a car surface clean for a long time. This formulation also has an interesting durability feature; it beads longer than the conventional wax. It offers the constant shine and protection that your car and those other surfaces need.
Ensure that you wash and dry your car or whatever surface it is before you apply this liquid wax. Spray the wax on one section at a time and use a microfiber towel to wipe. Turn the towel and use the other side to achieve a shine then you go on and on with this process. Another very interesting thing about this spray wax is that it can be used alongside the traditional liquid wax; it doesn't have to necessarily replace them.
The Chemical Guys Butter Wet Wax boasts of being a massive improvement on the older generation of liquid waxes. It offers an excellent deep wet look and incomparable face shine. It goes easier, shines brighter and lasts longer than former generations of liquid waxes.
This wax was named after its core trait; it easily melts like butter into your car's paintwork and makes your car maintain that good-as-new glow. Professionals and car lovers around the world easily go for this butter wet wax because of the ease that comes with its application, its durability and its ability to steal the show. It can be applied on windshields, chrome bumpers, painted wheels and exhaust tips made from stainless steel.
This wax helps to bring out the natural beauty of your car's color and at the same time offers a protective layer against harsh conditions. It offers 100% protection against bird poop, water drops and road tar, among other things. Your vehicle deserves the best protection from the harmfulness of the environment and this butter wet wax offers just that.
What do you expect from a liquid or paste wax? Excellent shine? Long-lasting protection? Awesome water beading? Ease in usage? This wax has all of this to offer. Meguiar's introduces another wax option which boats of a glossier looking and long-lasting protection. This wax can be used anywhere, including in the sun, and still achieve that excellent result your car needs. This liquid wax comes in a non-whitening formula which is safe and can be used on all types of paint. With this Meguiar's Ultimate Quik Wax (G200924), you are assured of excellent water beading protection which goes on for weeks. This wax also comes in a spray bottle that evenly distributes the wax on surfaces for optimum results.
Before applying this spray wax, ensure that the surface is clean and smooth. If the paint surface is not smooth, this means that it has some bonded contaminants which need to be dealt with. The Meguiar's smooth surface clay kit comes in handy here. For the best results, ensure that you are under a shade and make use of a microfiber towel.
There is not much to say about the P21S 12700W Carnauba Wax, but from the customer reviews, it surely has a lot to offer. It gives your vehicle that excellent deep shine and amazing gloss. It can be applied with the hand or with a machine and easily buffs out without leaving behind powdery residues. It also boasts of transparent color and does not leave white stains on rubber and plastic. The P21S 12700W Carnauba Wax ensures that your vehicle takes on that amazing glossy appearance that lasts for long. 
This wax has been named the pest paste wax in an independent test and does not leave behind powdery residue after it has been applied. An important factor that car owners consider before going for a particular wax brand is the ease of application and removal. This car wax can be easily applied and removed. Durability is also guaranteed with the usage of this car wax. You can use it and be assured that it lasts for a long period.
This interesting wax paste has been designed to clean and offer protection in just one application. You could call it the single-step plan for the preservation of paint. It is formulated in a way that it cleans and protects surfaces effectively in just one application. It makes use of the outstanding Brazilian yellow Carnauba that makes the Brazilian Carnauba wax super amazing. It is very effective on fiberglass and gel coats and contains carnauba wax that is heat resistant and offers long-lasting protection. Regular use of this product ensures a long-lasting benefit for your vehicle. The Mothers 05500 California Gold Brazilian Carnauba Cleaner Wax Paste was formerly known as the California Gold Carnauba Cleaner Wax. It is very effective when used on stained glass and comes off easily. It also comes with a great scent.
This car wax comes with a lot of interesting features; durability, aesthetics, longevity and easy application, among others. It comes in a polymer formula that offers the best deep and wet looks while still offering protection that lasts for months. This car wax is suitable for cars with light and dark colors and is pretty much easy to apply. This liquid car wax contains Nano-polymers that are specially blended and provide shine as well as adequate protection for your car. It also offers mirror-like shine effects, is easy to apply and last for a very long period. It also comes with a full kit.
What To Know When Choosing the Best Car Wax?
Faced with an endless array of car waxes, each with its own praiseworthy features, consumers shopping for the best car wax are often left wondering what features really matter. Before looking at the specific features offered by the various types and forms of car wax, as well as specific brands and products, we begin with an overview of a few features that could make the waxing process a little easier or rewarding.
All-In-One Waxes Offer Convenience – many of the best car waxes feature all-in-one products that clean, wax, polish, and seal the vehicle in one step. These multipurpose waxes tackle everything from cleaning to waxing and protecting the paint finish against the elements.
All Car Waxes Should Deliver a Sparkling Finish – the whole point of waxing is to achieve an attractive, showroom finish. Some car waxes deliver mirror-like finishes, while others enhance the gloss of the paintwork and mask scratches and blemishes — so it is important to select a car wax type and form that meets expectations.
Car Waxes that Feature Carnauba – widely accepted as the best car wax, consumers wishing to achieve the best glossy showroom shine with great protection, may want to prioritize pure carnauba waxes or products that contain organic wax.
Features of The Best Types of Car Wax
There are three main types of car waxes on the market: organic carnauba, synthetic or polymer sealants, and ceramic silicon-dioxide (SiO2) coatings. Although all three categories are referred to as car waxes, carnauba is technically the only true wax.
Carnauba Car Wax – carnauba wax is made from carnauba palm tree leaf-extract and is the world's hardest natural wax. The best carnauba wax is the pure product that in its natural form is yellow in color. More common, and less expensive, is the white carnauba which has been softened with beeswax and organic oils.
Products containing carnauba wax give the paint finish a deep shine and offer excellent protection against water stains.
Being an organic material, carnauba-based products require more frequent application than other compounds.
Synthetic Car Wax – synthetic wax is commonly referred to as a paint sealant in professional car-detailing circles, but is promoted as a car wax by most manufacturers. Synthetic polymers, silicones, and resins are capable of providing a finish and protection that will outlast carnauba wax.
The best synthetic car waxes are easier to apply than traditional organic products, with a single application protecting the paint-finish for 6 months, or even longer.
Ceramic Car Wax – ceramic car coatings are the most recent formulations to enter the car wax market. Unlike carnauba and synthetic waxes, professional-class liquid ceramic coatings are more difficult to apply and require lengthy indoor curing times to achieve the best results.
The best ceramic car wax works best on new paintwork or meticulously prepared surfaces, as it cannot remove swirl marks, scratches, or blemishes. Therefore it is important that the paint condition is taken into consideration before opting for ceramic car wax.  
Recently, several manufacturers have developed hybrid ceramic car waxes that seek to overcome the application challenges of ceramic coatings by combining ceramics with a synthetic wax.
Specialty Pigmented Car Waxes – these waxes are restricted to use with single-stage color paint finishes – combination 2-in-1 waxes with dyes or pigments that match specific car colors should not be used on modern vehicles with two-stage base/ clear coats.
Note: Almost all car wax types are available as liquids, sprays, as well as pastes. Also, only carnauba waxes are technically a true waxes and made from organic compounds.
Combination car waxes do not provide the same level of protection as single-purpose carnauba, synthetic, or hybrid ceramic car waxes.
With most car waxes available in either paste, liquid or spray form it is really up to the user to decide on the best form of wax, based on the quality of finish they require, as well as the time and effort they are prepared to spend waxing the car. Also, represented there more types of products for car detailing, which consumers may be interested in.
Choosing the Best Form of Car Wax
While sprays and liquid waxes require less effort to apply than pastes, each form of car wax has unique features and drawbacks that consumers should consider before deciding on the best form of car wax.
Car Wax in Paste Form – the oldest form of car wax, products in this format produce high gloss results that have excellent resistance to "water marking", albeit at a slightly higher price. Depending on the type of wax, users of paste products can expect to wax their vehicles more frequently than with liquid, or in some cases, even spray formats.
Products advertised as "natural", such as those containing carnauba, usually come in a paste form.
The best carnauba-wax pastes are quite hard, making their application somewhat labor-intensive – and may even require special tools. However, they offer better protection than liquid and spray waxes.
Car Wax in Liquid Form – the most popular form of car wax, liquid wax is easier to apply than paste and has the longest-lasting finish thanks to the addition of synthetic polymers. However, it requires a little more effort as it tends to dry quickly.
Car Wax in Spray Form – spray waxes' ease of application is this form of car wax's most appealing feature and makes it ideal for treating problem spots.
However, their short duration usually limits their use to touch-ups after an initial treatment with another form of wax.
Armed with a better understanding of the various types and forms of car waxes and their respective features we will now look at the brands and products we recommend, that stand out from the rest.
What are the Best Car Wax Brands?
While a description on a product wrapper may sound very inviting, it is only once the product has been applied that a verdict can be made as to whether the car wax lives up to the manufacturer's promises – the following brands and products are tried and tested.
Meguiar's:
As a manufacturer of premium car care products, Meguiar's is recognized as a market leader amongst both amateurs and detailing professionals.
This reputation has been earned over time, with the company releasing several innovative, quality products, including:
Meguiar's G200416 Hybrid Ceramic Liquid Wax is considered to be one of the best all-round car waxes. Using the latest Hybrid Si02 technology this ceramic liquid-wax promotes water beading and seals the paint for long-lasting protection against the elements.
Meguiar's G18220 Ultimate Liquid Wax, whose one-step synthetic formula – offering superior protection, durability, depth of color, and gloss – makes it the premium choice amongst DIY enthusiasts and professional detailers alike.
Meguiar's G200924 Ultimate Quik Wax enlists an advanced hydrophobic polymer technology to facilitate water beading, and deliver a longer-lasting protective barrier from this innovative spray-on product.
Turtle Wax:
Founded in 1941, Turtle Wax is an American manufacturer of quality automotive finishing-products, such as the well-priced Turtle Wax T-477R ICE Spray Wax that produces exceptional water beading while offering UV protection to prevent fading from exposure to harsh sunlight.
Chemical Guys:
With over 50 years of supplying finishing products for a wide range of applications – from cars to motorcycles, for interiors and exteriors – Chemical Guys has built up a reputation focused on innovation and developing unique products that fulfill consumers' needs.
The innovative approach of the company is well demonstrated in their carnauba based wax product, WAC_201_16 Butter Wet Wax, where they have developed a new formulation for an easier application of carnauba that also offers improved UVA and UVB protection.
P21S:
P21S was founded almost 40 years ago and has continued to build its reputation on a line of premium waxes and specialty car-care products aimed at the high-end of the car-market.
In keeping with the company's reputation for producing quality products, the P21S 12700W Carnauba Wax beeswax blend has been named best paste wax in an independent test – the citation being made for the product turning out an exceptionally deep shine.
Mothers:
Commencing its business with a 4oz. can of Mag & Aluminum Polish, this California-based company now offers a complete line of over 100 unique products, including the Mothers 05500 California Gold Brazilian Carnauba Cleaner Wax Paste. This product is formulated with heat resistant, number one, yellow carnauba wax that cleans and protects with a single application.
Carfidant:
Carfidant was founded by a group of American automotive enthusiasts who came together to pool their enthusiasm and decades of industry expertise to create an extensive range of quality car care products.
Driven by an intrinsic understanding of the market, Carfidant's products are aimed at enthusiasts. An example of this approach, the Carfidant Premium Liquid Car Wax Kit, comes complete with a high-quality applicator pad and super soft detailing microfiber towel to make the life of the DIY enthusiast that much easier.
Using special Nano-Polymers the Ultimate Liquid Wax has been specifically formulated to make the wax easy to apply and easy to remove; and is perfect for giving both dark and light color vehicles the ultimate mirror shine and long-lasting protection.
Irrespective of the care taken in selecting the correct product, the best car wax, incorrectly applied, will not deliver the best finish.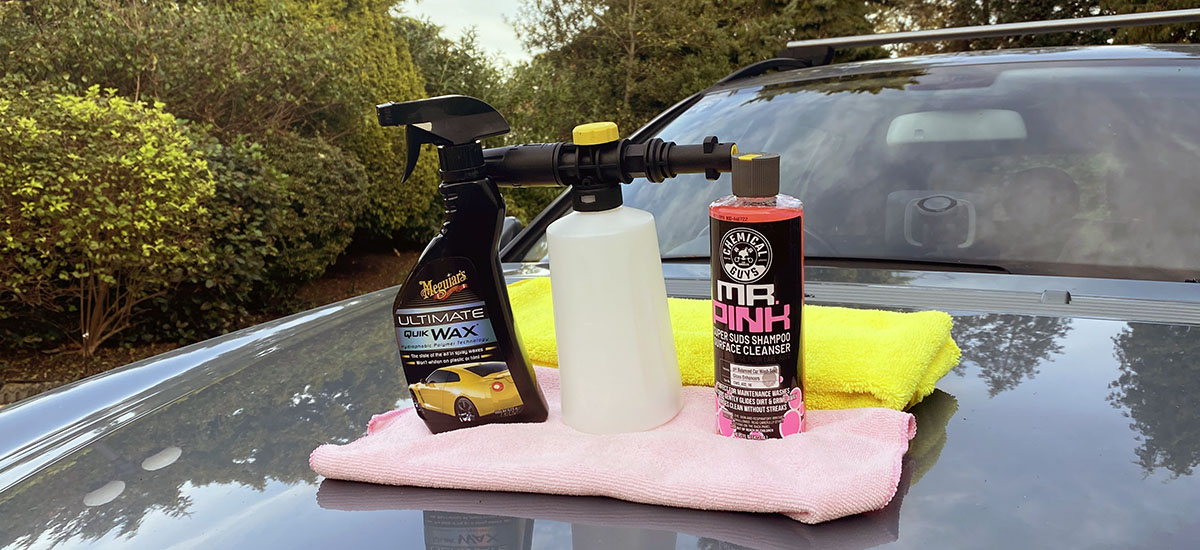 Advice on Successfully Applying Car Wax
While some of these tips may seem like common sense, to obtain the best results it is nevertheless important to bear these in mind:
Wax regularly – twice a year is a good waxing routine to protect the paintwork all year round.
Never wax in direct sunlight – work in the shade, and only apply the wax to cool painted surfaces.
Paint preparation – carefully wash and polish the car before applying the wax as the final finishing touch.
Work in sections – apply and remove wax in manageable sections, instead of covering the complete vehicle in one go.
Apply thin, even coats – several thin layers produce better results than a single thick coat.
Finally, in case there are unanswered questions, here are a few topics that are often raised.
We do an efforts to find, research and recommend the best products. So, we may receive commissions from purchases that you make after following the links in our product reviews.